Discover more from Tuco's Indie Comics
Hello, my dear Friend! Here you'll find drawings, hot doodlin', previews, and updates about my independent comic projects!
Ready for an autumn of hard work on comics!
I hope this finds you well, dear Friend! Some updates on ongoing and upcoming projects...
…while I draw the last pages of "Cinderella Dreaming" I'm ready to launch on Tuesday 19th September: ONE THOUSAND AND ONE NIGHTS… IN HELL!
My dear friend Andy Malph (a very talented writer and drawer, but not his real name!) has written a short story that is a fascinating blend of the old classics "Twilight Zone" and "Pulp Fiction" as if narrated by a stunning Scheherazade-Demoness to save her soul from Satan!
The homage to the classic doesn't end there, even the format will be almost like the "Little Nemo in Slumberland" Sunday page in the "New York Herald": a large newspaper page with a self-contained story that can be folded and mailed with a simple envelope. Many stories are ready to be told, so it's up to you that Scheherazade does not die, just like in the "One Thousand and One Nights"! :)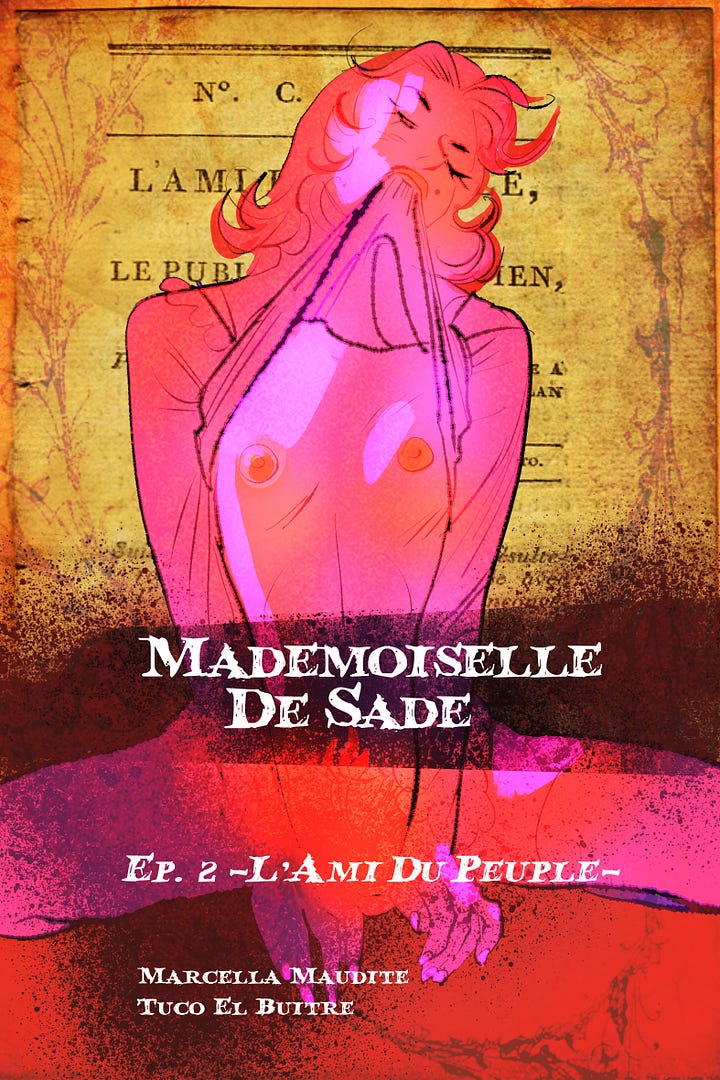 In October, the printing of "Mademoiselle de Sade #1-3" is planned. The terrifying, gorgeous Celia and her erotic-bloody world will leave the digital universe to become a real comic, with some special new content. Proudly "projectwelove" twice on Kickstarter! :)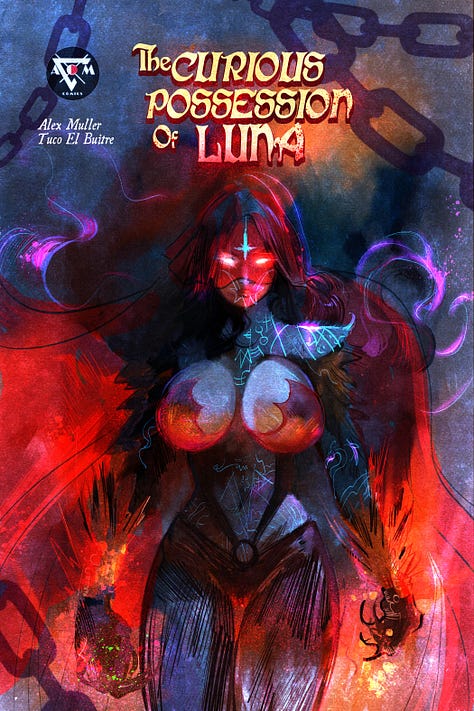 Also in October, I have another comics appointment with a super-talented writer, Alex Muller, who has written a cool story about demons, possession, and other hot stuff! I am honored to bring you "The Curious Possession Of Luna Arlene"!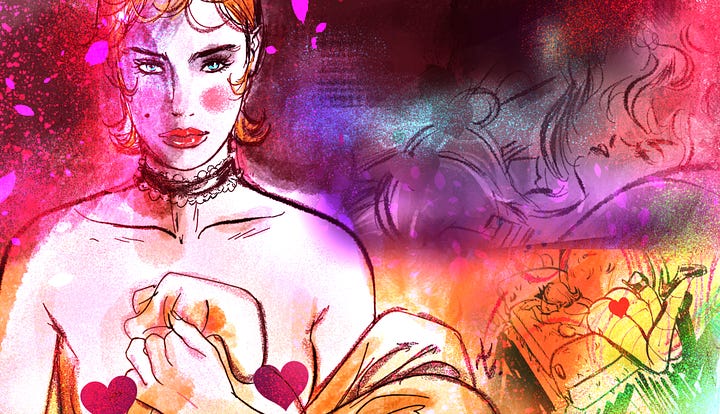 …In December I should deliver "Tuco's Big Hot Sketchbook"... And for the new year, I hope to give you some really good news about an upcoming project that is just… incredible! …
…aaand yes, that's me! Not as beautiful as Brad Pitt here, I can understand that, but…
I lost a few weeks because I had to have surgery at the end of October, but my body decided otherwise. I can't be mad at him because we still have a few years to work together, so... I have to accept this! I should deliver "Cinderella Dreaming" on time, but all the safe time I usually add to a project is gone because of this little accident! Thank you from the bottom of my heart for being here!
Christopher McCandless — 'Happiness is only real, when shared.'
Hugs to everyone!